Zoo timers
MOTS-CLEFS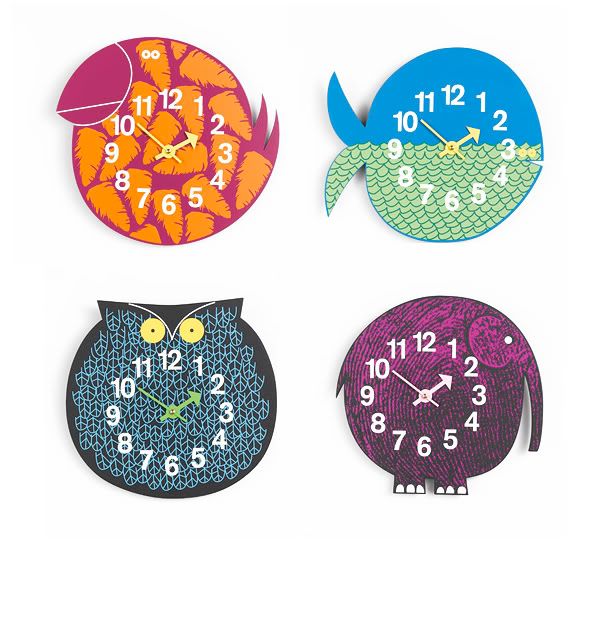 Let me introduce you to Omar, Fernando, Talulah and Elihu. Aren't they cute?.. Wall clocks

Zoo Timers

by Georges Nelson, 1965.
+ Vitra
D'AUTRES ARTICLES À DÉCOUVRIR :
Phographe + anglais basé à Londres + interior design + arty = j'adore son travail. Et puis on retrouve cetaines des photos du reportage Chez Matthew Williamson que j'avais posté il y a quelques temps..+ Damian Russel

Lodges, résidences privées et hôtels au Botswana, en Namibie, ou en Afrique du Sud... une décoration enchanteresse & un Design intérieur qui invitent à la sérénité et au voyage.+ Par la décoratrice sud-africaine Laurie Owen

Quad est un système de rangement modulable, décoratif et évolutif selon ses humeurs et ses envies.. Le module de base est un cube parfait de 350 mm de coté. Fabriqué en acier 100% recyclable, il ne mesure que 2 mm d'épaisseur et coute 95 euros. Avis aux amateurs de Lego™... à vous de jouer.+ Qua ...
e